A Unique
&

Memorable Event Space!
A uniquely romantic and memorable wedding.
Our 1910 brick chapel and beautifully manicured grounds offer a unique combination of historic and modern. There is ample room for up to 160 guests while retaining an intimate feel. Have your event inside the chapel or outside in our beautiful setting, the choice is yours. Almost 2 acres of landscaped grounds next to 40 acres of open space.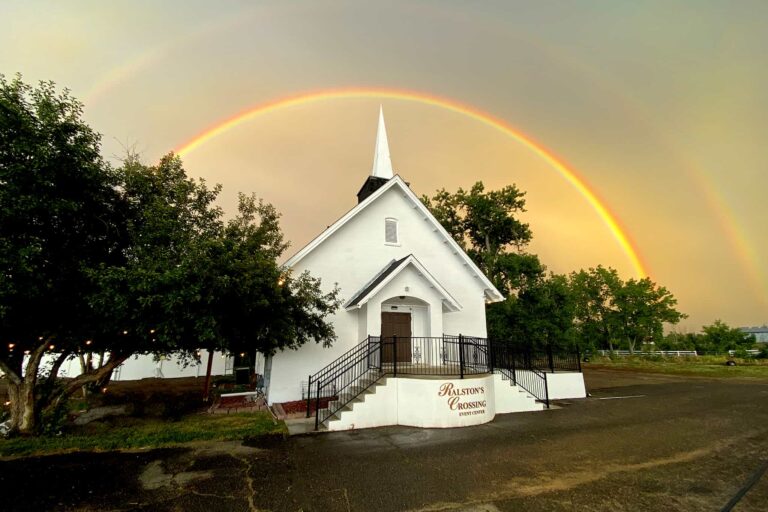 We encourage creativity and personalization.
Ralston's Crossing Event Center is the one-of-a-kind wedding venue you've been dreaming of. We pride ourselves on accommodating your needs and strive to make your special day perfect! Whether you want an intimate ceremony or a grand celebration, we will help to make your day of love truly unforgettable.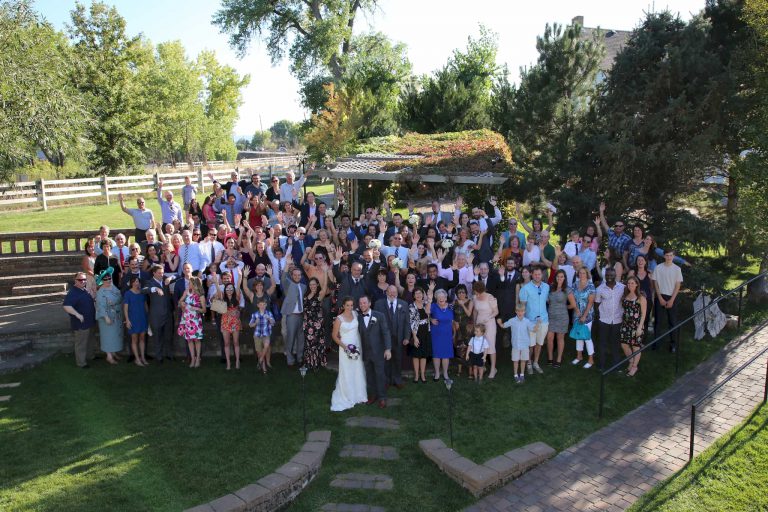 Your wedding will be the only one.
We do one event per day to ensure a stress-free experience for the bride, groom and guests. No need to worry about clearing out before the next wedding party arrives! The entire facility is yours. This includes our historic 1910 chapel, a spacious outdoor pavilion, outdoor grounds including a garden trellis, cobblestone walkways, a waterfall, gazebo, fire pit and several patio areas, plus a private parking lot.
Affordability that exceeds your expectations.
Please contact us so we can help with pricing and time slots to fit your event needs. Weddings have the full-day use of our facility. Other events such as Celebrations of Life and parties can be customized.
Open House Tours every Wednesday from 4pm to 6pm.
Let us show you the endless possibilities that Ralston's Crossing Event Center offers in helping you plan your wedding. Join us at our weekly Open House where our professional staff will be available for tours and to answer any questions you have. If Wednesdays don't work, contact us to make an appointment for another day and time.
Beautiful and unique wedding photography.
The intimate setting and amazing lighting that falls across the venue are the vision of our owner, Randall Miller. Because of his years of experience as a professional photographer, special attention has been paid to unique photo opportunities on our property. Ralston's Crossing offers endless locations to take unforgettable wedding photos.